Accounting & Auditing Services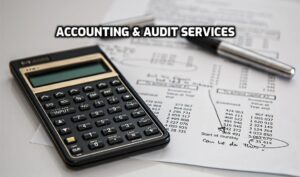 We at R.A.AGARWAL and Associates offer bookkeeping and related cycles administrations to customers who either don't wish to make their own abilities or are attempting to discover serious and proficient answers for their bookkeeping and related cycles. an outsized number of HNIs/Business elements like better to rethink different bookkeeping and related cycles to spare heaps of on expenses and in this way the abstain from assuming liability of drawing in staggered full time money and bookkeeping experts. Our way to deal with re-appropriated tasks includes picking up an entire comprehension of customers prerequisites which shapes the bedrock of task usage plan, planning measure plan, evaluating asset necessities, sending satisfactory assets, playing out the predetermined capacities, steady observing by Group pioneers, producing customer expectations and opportune customer revealing. All commitment are lead by an Accomplice to ensure quality affirmation.
To augment efficiencies in bookkeeping capacity, we prescribe cloud bookkeeping to independent companies. Cloud bookkeeping is kind of practically like conventional bookkeeping in many regards aside from that the bookkeeping programming is facilitated on distant workers and accordingly permits you to get to your records from any program , whenever and anyplace. upheld a comprehension of your business needs, to begin with we will help you in distinguishing what cloud arrangement would be ideal for you and from that point render bookkeeping administrations to your total fulfillment.